2020 November 9
Thunderbird is no longer receiving emails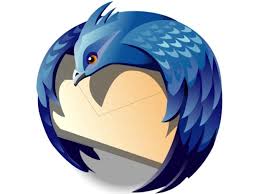 I've been using Thunderbird for a long time as my email manager. I appreciate the many possibilities to configure it and adapt it to my specific needs. From time to time, however, I ask myself the question of evolving towards another tool.
I am quite allergic to the various online webmails, like Gmail. This kind of tools is undoubtedly simpler for simple uses. But when you have many e-mail accounts, some in POP and others in Imap, it quickly becomes more complicated and less manageable. In addition, the interfaces are not very pleasant for my taste.
Conversely, I have sometimes been seduced by the beautiful interface of Mail for Windows 10 compared to the austerity of Thunderbird. But Mail for Windows also seems insufficiently flexible to me and I had problems with missing mails when I tested it. So I quickly returned to Thunderbird.
We also read here and there that the Mozilla Foundation, which is its promoter, no longer really invests in Thunderbird, which would be in decline. But I noticed that Thunderbird had published an update to 78.4.0 which installed by me on November 1, 2020, then a second to 78.4.1 which installed on November 6. We cannot therefore say that Thunderbird is neglected by its developers.
However, these recent updates probably gave me some issues that took a little while to resolve. This is why I am sharing here the solutions found, hoping that it can help some who have encountered the same difficulties.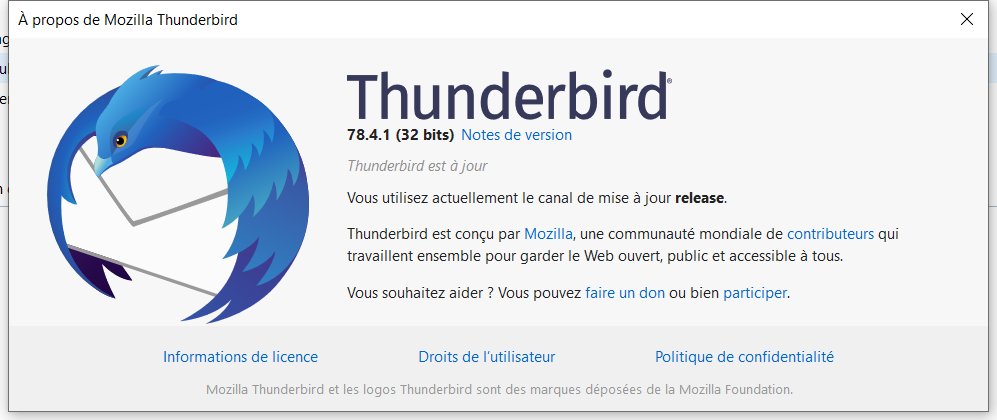 Thunderbird is no longer receiving emails
I discovered this problem simply by noticing that I was no longer receiving emails on Thunderbird, whereas I was receiving them on my android phone or ipad tablet running ios. Thunderbird was only giving me "connection to server xxx has been reset" messages.
According to several commentators on the internet, the responsible would be the mail agent of the Avast antivirus. It is true that after disabling this agent, the emails returned to Thunderbird. But is it reasonable to disable the antivirus that checks for incoming mail?
I then found another solution: disable IPV6 for DNS in Thunderbird to stay in ipV4 format. Do not ask me for an explanation of the reason for this manipulation, but it worked.
How to proceed ? Open Thunderbird and click on the Menu at the top right (three horizontal stripes). Then Options and go down to the bottom of the page to click on the Configuration Editor Button. Accept to take the risk. Then search for the entry network.dns.disableIPv6 (just write disableIP in the search box for it to appear) and set its value to True (by double-clicking on the entry).
Thunderbird no longer receives emails from Free
There was, however, another concern. Thunderbird was now receiving emails from servers like Gmail or from my server at OVH, but still did not receive emails sent from the Free server, with an address of the type xxx@free.fr.
I found on the internet that this was a problem with TLS encryption. If I understood correctly, Thunderbird requires encryption according to version 3 of TLS, while Free's server has remained at version 1.
To resolve this issue, Thunderbird must be made less demanding again and set to accept version 1.
How to proceed: you have to open the configuration editor again (see above) and this time look for the entry security.tls.min which was increased to 3 in the Thunderbird update, and which must be reset to 1 so that e-mails from the Free server can again be processed by Thunderbird. Double-click on the entry to be able to edit it and set it to 1.
This makes Thunderbird work properly again. We will observe in these two cases, that Thunderbird has evolved faster than some service providers or other applications, and rather than accusing it of being late, we could here reproach it for having been too fast,  ahead of its IT environment!