2021 March 8
Update 6.0.7 of CaptureFlux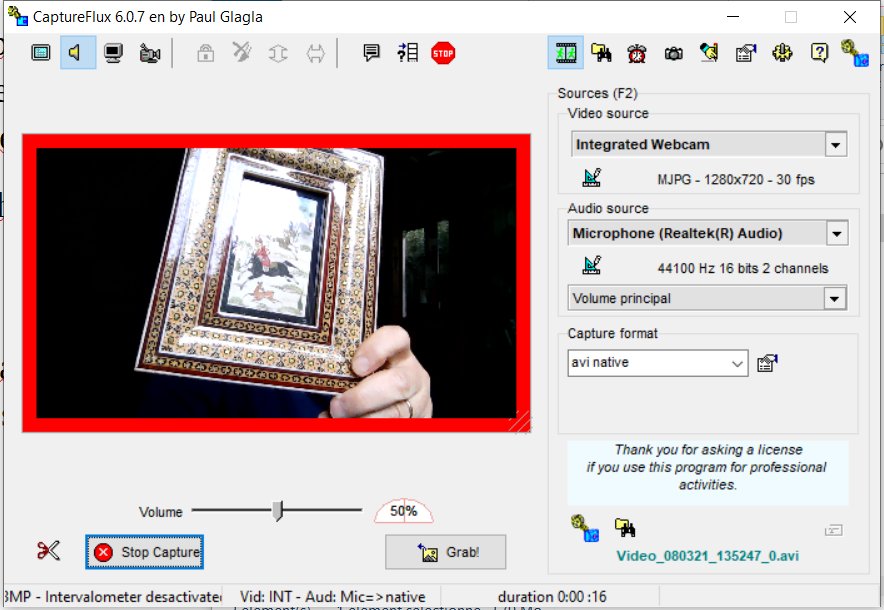 CaptureFlux is one of my biggest hits, like ImageGrab and DVdate. It is a software for capturing videos or audio from different types of video or audio sources connected to a Windows computer.
It has been particularly sought after for digitizing Mini DV cassettes thanks to its capacities for managing capture dates or for automatically controlling camcorders connected to a FireWire socket. It has also had unforeseen success in handling various analog digitizing boxes, such as Dazzle Video Creator or ADS DVD XPress DX2, or even MovieBoxes.
I used it a lot before switching to HD video with an AVCHD camcorder. But since then I hardly used it and thought it had become obsolete.
However, in recent months I have noticed a certain renewed interest and I have been asked a lot for updates. I had published a version in July 2020, but several feedbacks indicated difficulties to make it work under Windows 7 or Windows 10. I therefore plunged back into the CaptureFlux code and I compiled a version which corrects some elements that could prevent operation.
I haven't done a thorough test of it yet, but I suggest anyone looking for such software (and there aren't many others that can do the same job with certain capture sources) to give it a try and to give me a feedback to know if it works correctly or not.