Before using FixMKVGaps to process a .mkv video, read its terms of use and check the Settings. Then everything is very simple and explained by the application: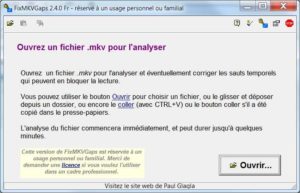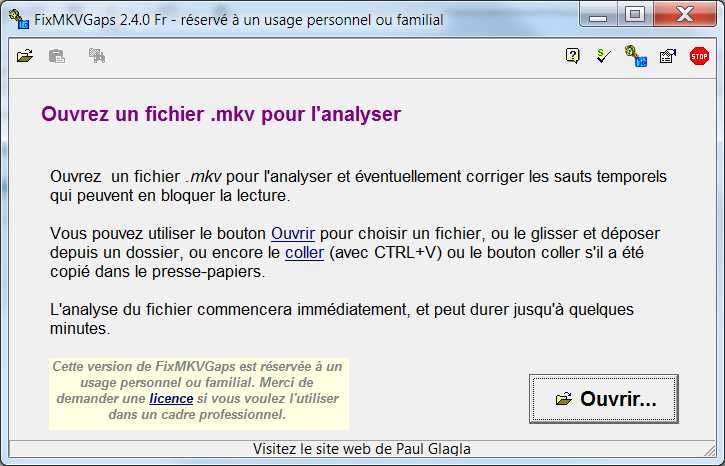 1) You open an .mkv file in any possible way, for example by clicking on the big Open … button, or on the small button on the toolbar, the keyboard shortcut CTRL + O , or by clicking on the word Open in the text of the window. You can also drag and drop it on the window. Finally you can paste it if you copied it from the Windows Explorer by a toolbar button or by the shortcut CTRL + V or by clicking on the word paste in the window.
The analysis of this .mkv file will start immediately and after a while the result of the analysis will be displayed.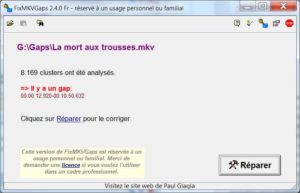 2) If there are "gaps" and if the file mkvmerge is present on your system, then you have the possibility of repairing the file by clicking on the big button Repair. A new _fixed.mkv extension file will be created in the folder you specified in the Settings.